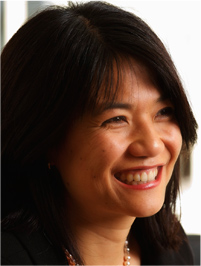 Changes to legal aid funding in April 2013 will affect many lower-income families going through divorce or separation.
Pre 1st April 2013, people on low incomes were eligible for legal aid to cover all aspects of family disputes. These will include divorce, children (such as contact and residence disputes), financial matters, care proceedings and domestic abuse. Under the new rules, legal aid will be limited to low-income applicants (on benefits or means-tested) but only if their situation falls into one of these categories:
Cases where there has been domestic abuse
Children, financial matters and applications for injunctions where the applicant is or has been, the victim of domestic violence. These involve cases where one party has hurt, abused or threatened the divorce applicant or the applicant's child. It even involves cases where the abuse does not form a relevant part of the case before the courts.
Domestic violence is defined as "any incident of threatening behaviour, violence or abuse (psychological, physical, sexual, financial or emotional) between adults who are or have been intimate partners or family members, regardless of gender or sexuality". As well as the physical aspects of the definition includes aspects of control. For example, preventing access to money or family/friend support networks and also verbal abuse such as name-calling.
Evidence of this abuse will need to be provided and can be in the form of a conviction or caution, injunctive order or undertaking, a finding of fact made by the court, letter confirming violence from the Local Authority, health care professionals, domestic violence refuge or MARAC.
Local authority child protection matters
If the local authority has child protection concerns, parents, children and other interested adults will continue to be able to access legal aid.
Child abduction cases
If there's a history or risk of child abduction inside or outside the UK, legal aid may be available.
Forced marriage
Anyone threatened or forced to marry against their will can apply for a Forced Marriage Protection Order.
Save in child protection and child abduction cases, legal aid will not be available for individuals responding to a divorce application, unless the respondent is also a victim of domestic abuse.
According to figures from Citizens Advice, these changes mean that of the 250,000 cases of divorce and family breakdown that historically received legal aid each year, only 40,000 cases will be eligible in future.
Dominique Gillan, a Barrister at Guildford Chambers said:
"Unfortunately Legal Aid is no longer an option for most divorcing couples on low incomes. However, there are alternatives that may help families come to arrangements over finances or children."
The first point of call is to try and resolve the issues amicably. If discussions prove hard, help can be provided. Relationship agencies like Relate or assistance of qualified mediators or collaborative lawyers are experienced in helping people with family issues.
If mediation is unsuccessful and matters need to progress to the family Courts, it may be possible to obtain free representation via organisations such as the Bar Pro Bono Unit or the Free Representation Unit.
There is also a scheme called 'Public Access' where you can appoint a Barrister directly to represent you, without having to use a solicitor. Many barristers who do public access work offer reduced fee schemes for those on low incomes. This scheme has the further advantage of permitting the client to call on legal help as and when this is required. This enables the client to keep a very close eye on the purse.
It is also possible for people to represent themselves in Court as a "litigant in person". Whilst this might appear to be a way to save money, there are numerous pitfalls to catch out the uninitiated. Knowledge of the evidence, how to obtain this, knowledge of relevant laws and the courts' interpretation of these is key. Some charities like Personal Support Unit who provide practical and emotional support to people representing themselves in court. However, they do not offer legal advice.