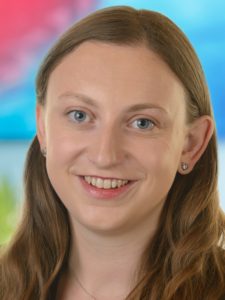 By Kimberley Clifton
This article will consider: What is impecuniosity? And when does it need to be proved?
Credit hire is an area of much litigation and claimants often seek to argue that they are impecunious in order to recover the credit hire rates claimed. The principle of impecuniosity means that a claimant did not have the funds to pay for a hire vehicle on the open market, as such a credit hire vehicle is used.  A failure to demonstrate that a claimant is impecunious can result in a claimant being limited to basic hire rates, often much lower than the rates claimed.
The case of Dimond v Lovell [2002] 1 AC 384 is seen as a leading authority on credit hire and started a steady stream of case law in this area. In Dimond, the court held that a credit hire agreement is a "regulated agreement" for the purposes of the Consumer Credit Act 1974 and an improperly regulated agreement cannot be enforced. Further the court held that where a claimant had available funds, they may be able to only recover the reasonable market rate and not the additional benefits that come with credit hire.
The leading case on impecuniosity is Lagden v O'Connor [2003] UKHL 64 where the House of Lords held that a claimant who has access to funds greater than the basic hire rate is unlikely to be impecunious and thus would be limited to the basic hire rate. What is key in this test is whether the claimant had the 'choice' to go to the open market to hire.
In order for a court to determine whether the claimant had a 'choice' and whether they are impecunious, evidence is required. Often courts will make case management directions requiring financial disclosure to prove the claimant's impecuniosity including disclosure of the necessary financial information.
As such, the onus is on the claimant to prove their impecuniosity as demonstrated in the matter of Zurich Insurance Plc v Umerji [2014] EWCA Civ 357. Mr Umerji was involved in a collision which resulted in him hiring a vehicle for 591 days at a cost of £95,130.14. The Court of Appeal held that the burden is on the claimant to 'plead and prove' their case and to show that the hire charges have been reasonably incurred. The Court of Appeal also confirmed that impecuniosity is key to both rate and period of hire.
In the Northern Irish case of Kerr v Toal [2015] NIQB 83, on appeal to the Queen's Bench Division, the court considered the assessment of impecuniosity to be a fact specific exercise.
The court considered whether the claimant could meet the credit hire bill from available assets and not from cash that is "required for everyday living and potentially one-off bills".
This is reflected in the relatively recent update which came into effect on 6 April 2020 to Practice Direction 16 which now includes paragraph 6.3 and 6.4. A claimant is now required to set out certain elements of their claim including impecuniosity within their statement of case.
This has been seen recently in the case of Diriye v Bojaj [2020] EWCA Civ 1400. In this matter the claimant sought to rely on impecuniosity but failed to provide details of their situation, as such the judge made an Unless Order requiring the claimant to deal with "all the facts" relied upon in support of impecuniosity. The appeal concerned an issue regarding first class service of the Reply to Defence. The Court of Appeal primarily dealt with the service point; however they also emphasised the need to properly plead and prove the claimant's impecuniosity noting this had not been done within the Reply.
Understandably defendants wish to avoid litigation where possible and are seeking to establish evidence of a claimant's impecuniosity as soon as possible, in some matters at the pre-action stage. In the matter of EUI Ltd v Charles & Ors [2018] EW Misc B7 (CC), HHJ Harrison ordered pre-action disclosure of the claimant's financial information as required to show impecuniosity.
HHJ Harrison took the same approach in the recent case of Allianz Insurance Plc v Holt (3 December 2021) where he was asked to consider an application for pre-action disclosure at the Cardiff County Court in a credit hire matter. The prospective claimant was ordered to disclose the necessary financial information in support of his claim to be impecunious. HHJ Harrison noted that in allowing the application "it is an attempt to apply the principles of the overriding objective" and commenting on impecuniosity being a central issue in credit hire claims.
The changes to the CPR and the recent case law, in particular Diriye demonstrate that it is no longer acceptable to simply state that a Claimant is 'impecunious' within the Particulars of Claim without providing any further information until the exchange of witness statements.
What is clear from these cases is that the onus is on the claimant to 'put their cards on the table' at an early stage and further the overriding objective when presenting a claim for credit hire and when seeking to plead impecuniosity. It would seem appropriate for a claimant to outline their claim including figures regarding income and expenditure within pleadings and provide supporting financial disclosure at the earliest opportunity.
If you require advice, or representation, you can instruct Kimberly Clifton by contacting her clerks on 01483 539131 or emailing them at clerks@guildfordchambers.com
Disclaimer
This article has been provided free of charge for information purposes only. Although care is taken to ensure the information is accurate no responsibility is assumed by the author or any member of Guildford Chambers for reliance on the content or the accuracy of such content. The information, and/or commentary, does not constitute legal advice and if you have a legal dispute you should seek advice from a solicitor or barrister about your case. Accordingly, no member of Chambers shall be responsible for any action you take or refrain from taking in reliance of anything in this article or case summary.